Forclosures in Ca. **Up 10 times**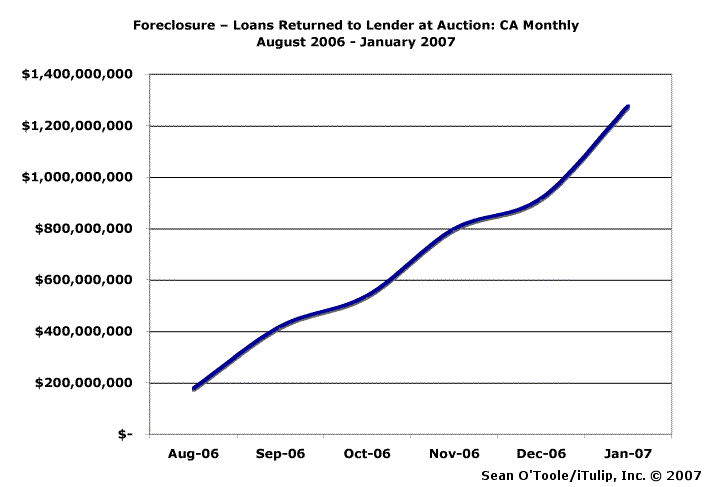 The number of foreclosures that lenders are taking back in California has increased from an average of
32 a day in August 2006, to 300 a day in December 2006
. In dollars that's an increase from $13.3M per day to $45.9M in four months. So far, for the first week of 2007, the numbers are 161 homes and $63.8M–per day.
If we extrapolate the numbers from the first week of January for the month,
we estimate $1.3 billion in loans will return to lenders in January
. If the pattern of previous months followed, this number is likely conservative; the rate of increase has tended to rise week by week during previous months.
That's right, lenders are on track
to take back over a billion dollars worth of loans a month in January in California
alone. A billion here, a billion there. That may soon add up to real money.