Signs Of Real Estate Rebound In San Francisco ~ video ~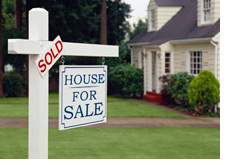 The real estate tracing firm Terradatum ran some numbers for CBS 5, which show that more San Francisco properties have gone into escrow in the last two weeks than at anytime in the last six months.
One reason is prices are down 10 percent city-wide, which has unleashed pent up demand. Adding to this are low interest rates, with 30-year-fixed rates now hovering around 5 percent.
See video:
http://cbs5.com/business/real.estate.sales.2.956968.html
DK
.